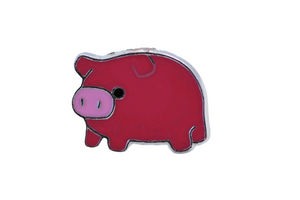 Pink Pig Ring
Sale price Price £6.99 Regular price Unit price / per
Tax included.
That's right Kew Little Pigs has it's very own jewellery line! This has been an ongoing project that we are so excited to share with you all!

The perfect present for Birthdays, Christmas, Anniversary or any occasion! An adorable chubby pink pig ring, we also have this in white and black! These rings are fully adjustable.

Why not make it a set? We have this gorgeous chubby pig pendant on a necklace, bracelet and a pair of earrings? These all go together pigtastically!